SKULL FIST to release "Way Of The Road" on October 26th, 2018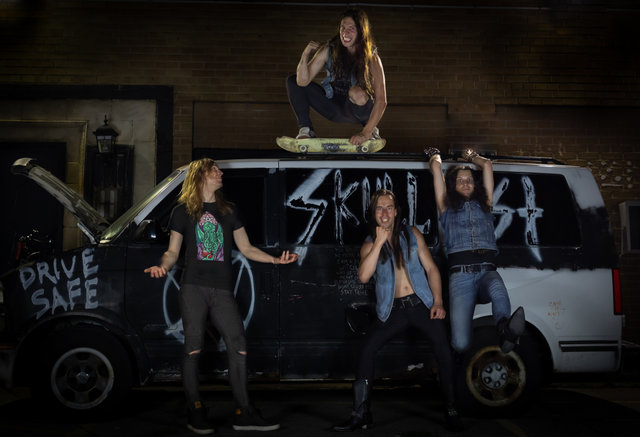 The Canadian heavy metal heroes SKULL FIST are set to unleash their third album, »Way Of The Road« on October 26th, 2018 through NoiseArt Records.
A strong moral compass in battle with even stronger drinks
When SKULL FIST set off their first riffs and deliver their third studio album full of authenticity, honesty and shady lyrics, it feels like drowning in a sea of confusing heavy metal morality. The quartet from Toronto, Canada are locked in a life long struggle with a twist on nostalgic heavy metal and a persistent desire for spiritual glory and personal peace. Relight the fire that was started with the debut record and take another step further with every note and word of the new nine song album "Way Of The Road".
The band states:
"It's the goldy locks equation dudes. The first record was too cold, the second record was too hot, for us this record feels right. After a few years of bogus behaviour, big ass obstacles and a ton of patience I am still surprised we managed to get this record finished. With every album we did including that E.P. fella's have come and gone as we tried to find a sound but I think if there was anything that summed up my idea of what Skull Fist was and is it would be this record. You might love it, hate it or it might speak to your own life but then again it's all relative you know? I guess our first mission is personal satisfaction so it felt nice to step away from all of the effects that most recordings including our own have hidden behind. Minimal delays and verbs, real drums, one lead vocal. Sorta stepping back into a more natural sound. Got nothing to hide and even less to lose."
Stay tuned for more info!
Info:
https://www.facebook.com/skullfisted
www.noiseart.eu